Turkey, officially the Republic of Turkey, is a transcontinental country located mainly on Anatolia in Western Asia, with a portion on the Balkans in Southeast Europe.
Blessed by a Mediterranean climate and a rich history influence by the Ottoman Empire, Turkey appeals to both culture-seekers and beach-buffs. Istanbul is the entry point for most travellers—a vast city straddling Europe and Asia. While Istanbul possesses a wealth of things for tourists to see and do, other regions have their appeal. Splash around the mud baths of Dalyan or scramble around the volcanic rock of Goreme. Divers will want to swim the ancient wrecks around Bodrum. Wherever you go, don't ever, ever skip coffee and desserts; enjoying flowery Turkish Delight and gooey-flaky baklava is mandatory.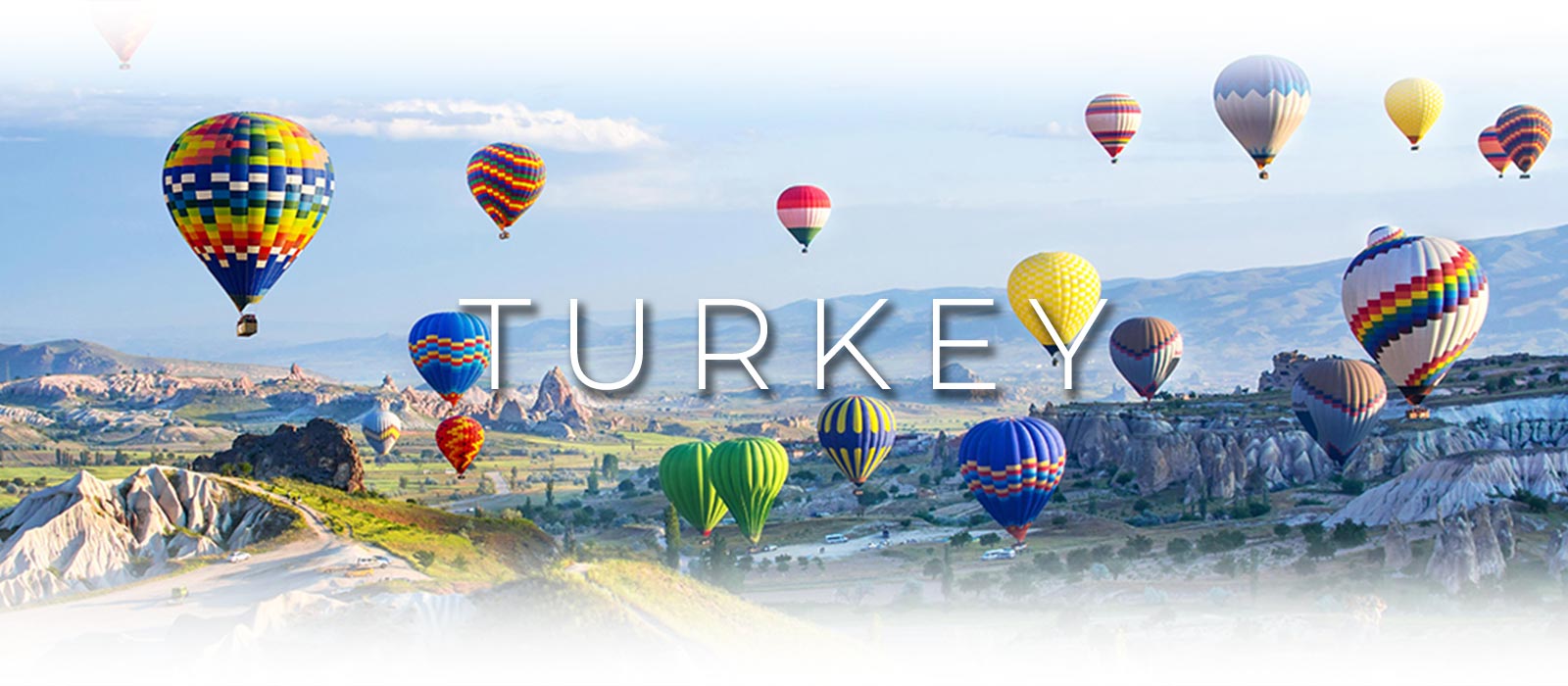 Turkey Tourism flaunts a flurry of tourist attractions. Head to the iconic Blue Mosque in Istanbul, Turkey for a spiritual experience. Or, visit Pergamon and the Temple of Artemis to explore the remnants of ancient time. If you're a history enthusiast, head to Hagia Sophia museum for understanding the blend of different religions at one place. When it comes to trying different activities, Turkey has a plethora of options. Gift your adventurous soul an exotic hiking trip to the Valley of Love. Or, explore the pristine Mediterranean Sea at the many beautiful beaches of Turkey. Here, you can participate in kayaking, snorkelling, canoeing, etc. Or, if you wish to explore the Turkish tradition then head to an interactive show and participate in the traditional Turkish dance.
Turkey with all its beauty, attractions, and activities, also has pleasant weather. The coastal areas of Turkey have a temperate Mediterranean climate, consisting of  warm, wet summers, heavy downpour in rainy seasons, and cool, wet winters. While the area away from the Mediterranean Sea has a temperate oceanic climate. In the eastern portion of Turkey, winters witness -30 degrees Celsius while summers witness 30 degrees Celsius.
Turkey@360tn.in